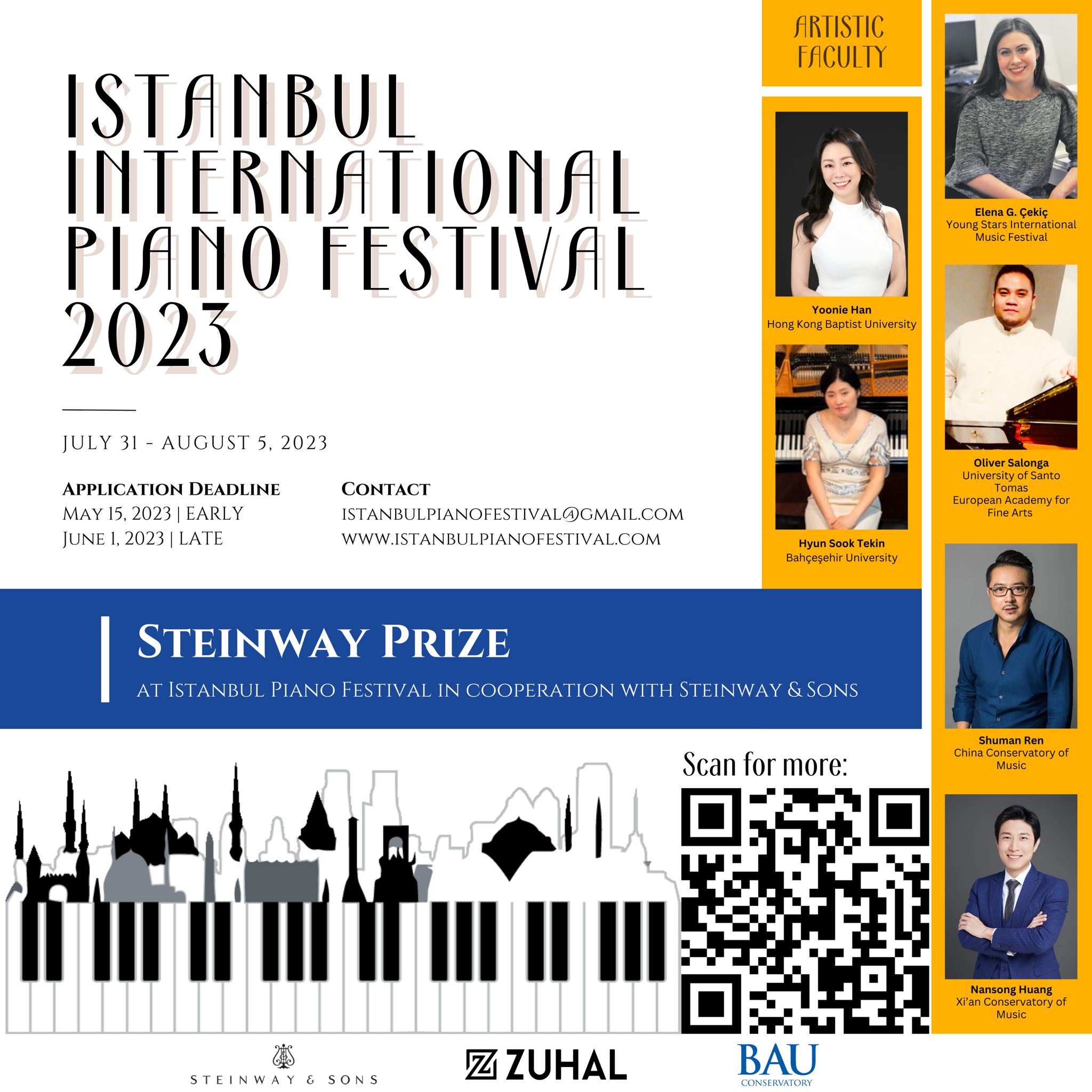 Istanbul International Piano Festival
The 3rd Istanbul International Piano Festival will take place on 31st July to 5th August 2023, at Bahçeşehir University
Win the prestigious Steinway Prize with an exciting concert tour in the U.S. (New York, Chicago), Hong Kong, Korea (Seoul), China (Shanghai, Beijing, Shenzhen, Ningbo, Chengdu, Hangzhou), Malaysia, Thailand (Bangkok), Singapore, and Turkey (Istanbul, Bursa).
The First International Music Festival in an Academic Environment in Turkey, offering Masterclasses, Seminars, and Networking Opportunities for Students from Europe, Asia, and the U.S.
The festival is a week-long celebration of Classical Piano Music that will provide the valuable experiences of studying and interacting with prominent musicians, making musical friends, discovering role models, participating in multiple performance opportunities, and getting inspired by unique culture of Istanbul.