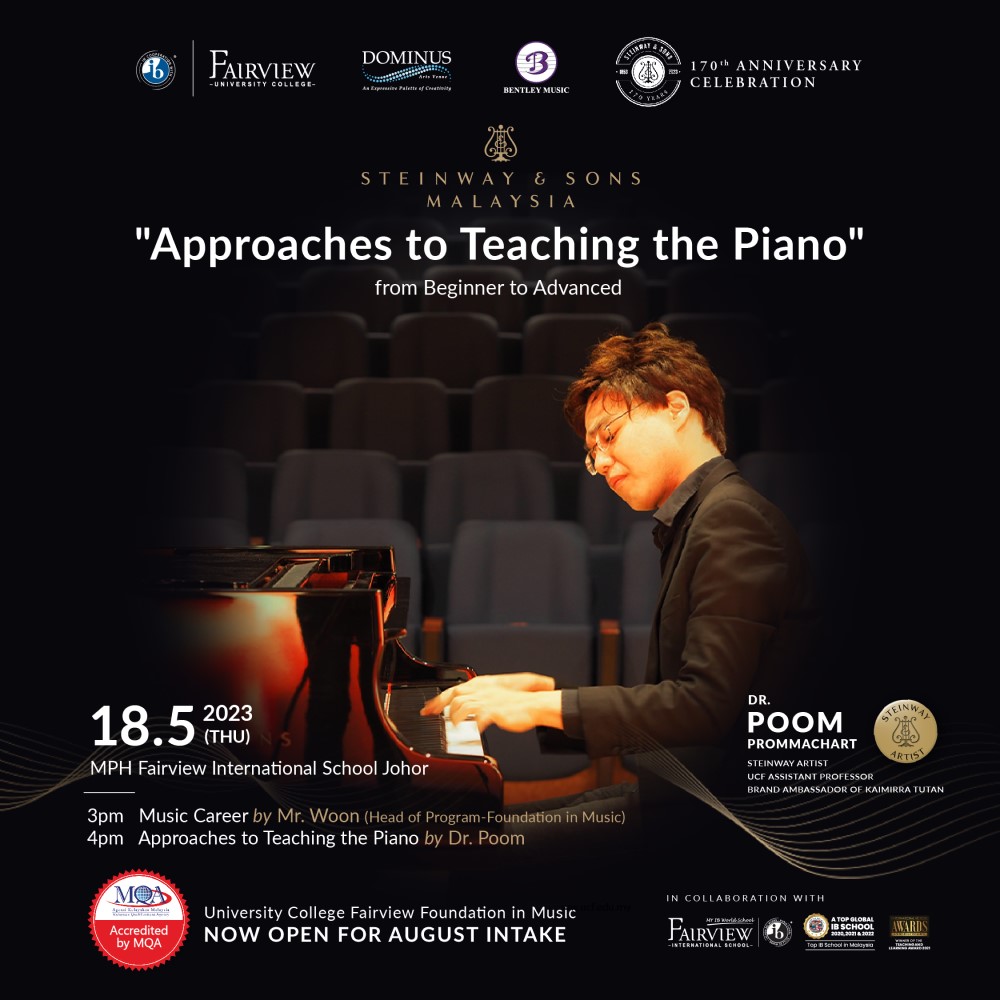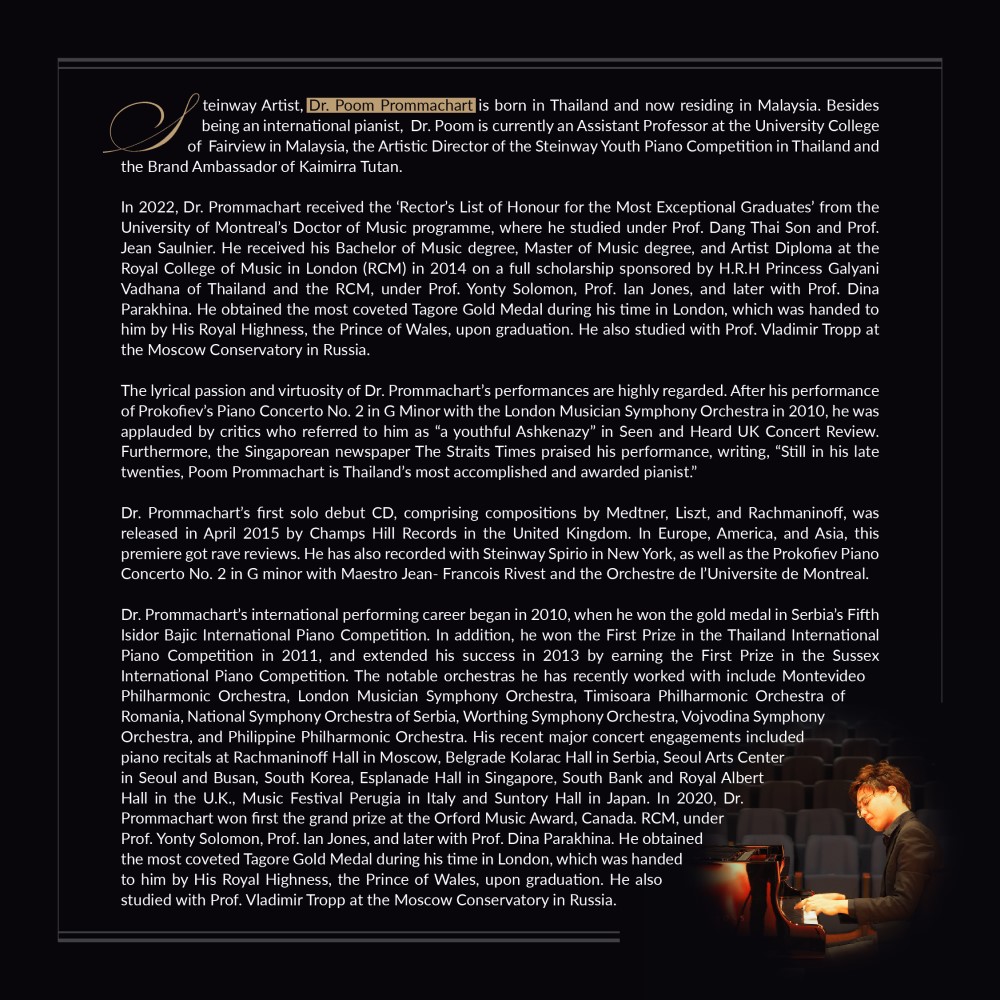 Piano Workshop with DR. POOM PROMMACHART
"Approaches to Teaching the Piano" from Beginner to Advanced
Steinway Malaysia is proud to present the Piano Workshop to all piano teachers and students (13 years old and above) by Steinway Artist, Distinguished Piano Faculty at University College of Fairview, DR. POOM PROMMACHART.
This workshop will feature:
- Insights on how a serious pianist should be trained to perform. All from the perspective of a world-renowned concert pianist.
- To explore different approaches to teach the different levels of pianists in order to obtain mastery and nurturing musicality from a young age.
Join us in learning the secrets to successful piano teaching and unlock the key to training successful pianists!